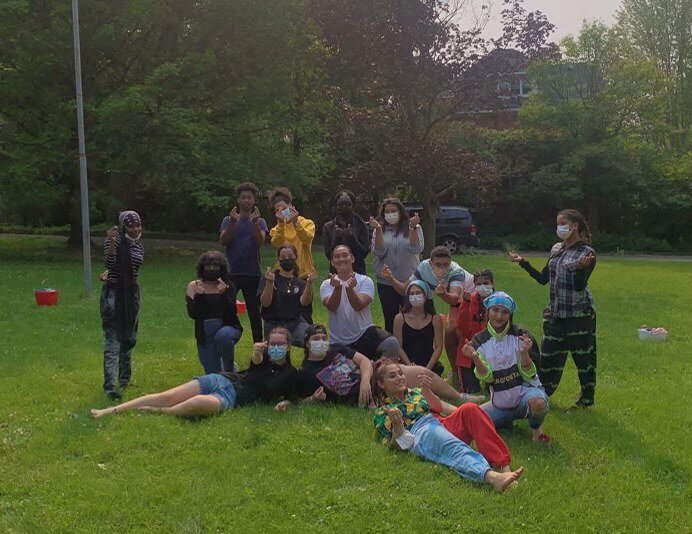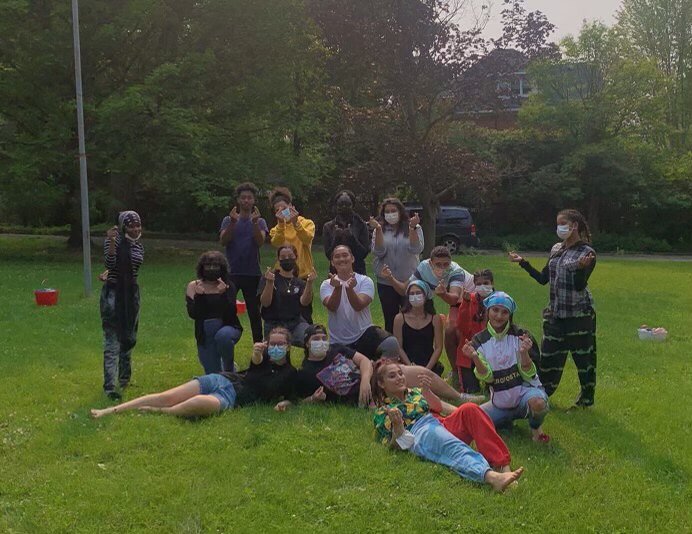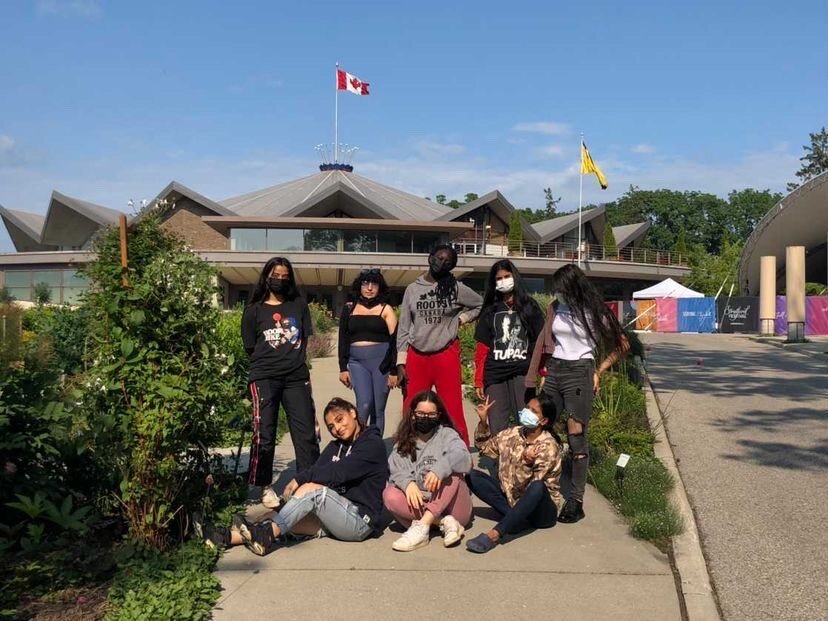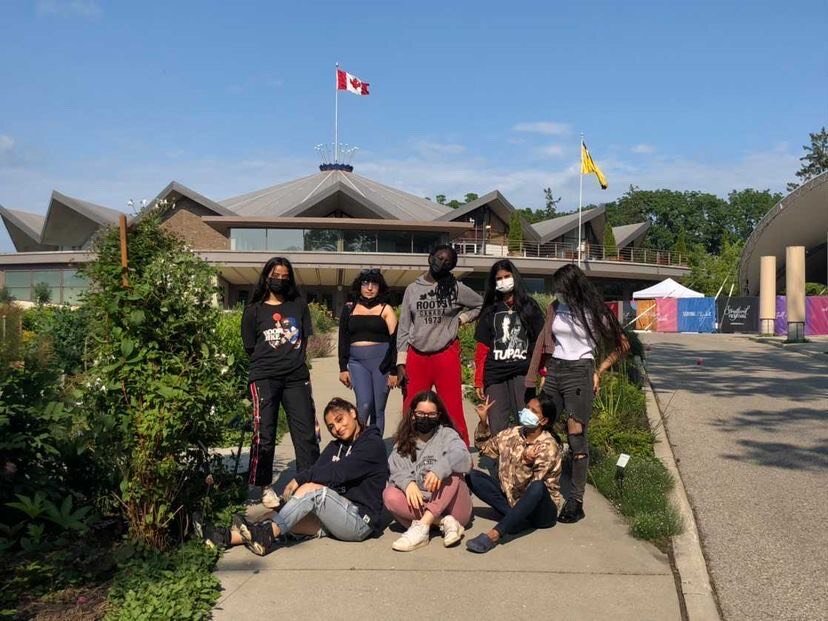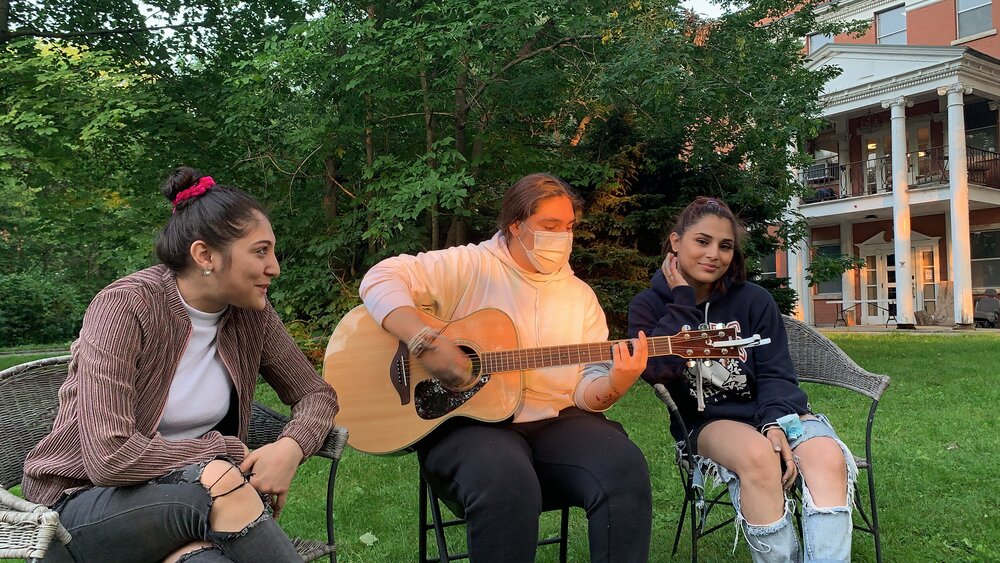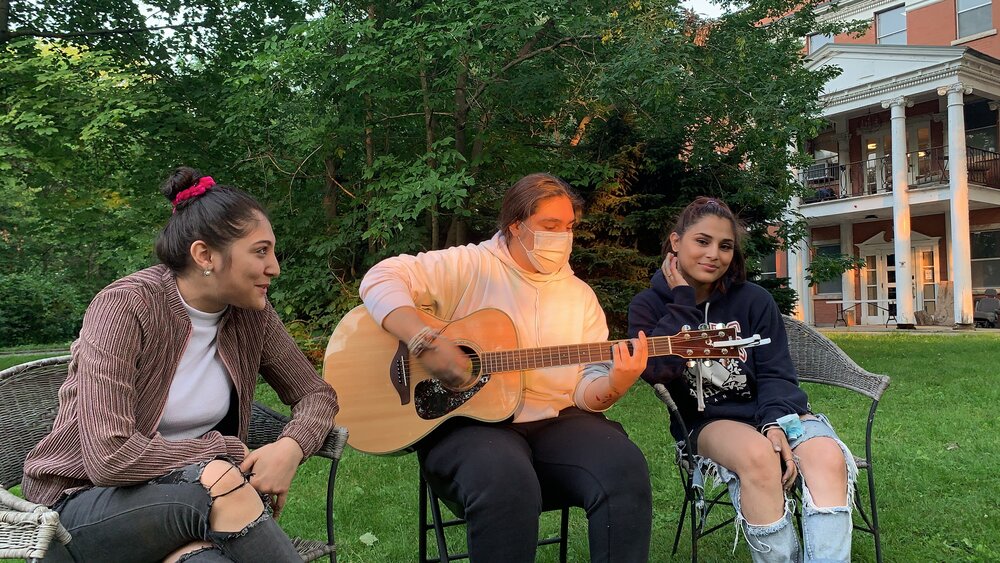 Written by Emily Glabush
A small nucleus of friends in the neighbourhood of Mooregate, Kitchener, have been making efforts to sustain core activities since February 2021. The restrictions of the pandemic, as in many places, resulted in the loss of many connections with friends.
In the spring of 2021, after having an in-person teaching campaign where the expanding nucleus studied Ruhi Book 7- Walking Together on a Path of Service, the group began planning for the summer. A door had finally opened as restrictions were easing, and the nucleus was flooded with ideas for growth as they took hold of this new found freedom. With the added strength of two new full time youth joining the team, my being one of them, there was renewed confidence. We set an audacious goal of meeting 150 new youth in the neighbourhood over a one-week period. While this lofty goal wasn't met, a number of existing connections were rekindled and strengthened.
After further conversations with these youth, we invited them to a campaign to study book 1- Reflections on the Life of the Spirit. The campaign drew together ten participants. Of course, we met a number of obstacles along the way, perhaps related to our own nervousness about whether the youth would continue to come. Two of the tutors reflected on the dynamics of the campaign:
"Every night I'd wonder if they really wanted to be here. But then they would text us in full caps: "WHEN IS THE NEXT THING HAPPENING." Then, within a second of us responding they'd say: "let me know when and where it is." We've known some of these youth for around seven years. Some graduated from the junior youth program but continuing their study was hard. But for some reason, they came to this one and they were so into it. I think the environment made a big difference."

"During the final reflections about the whole week, a lot of them were saying it was really nice to get out there and make new friends, meet new people. So that could be attributed to the pandemic but otherwise, I don't think there's actually a space where many of these participants are able to have these deeper conversations, especially about prayer. Two of the girls were saying they had tried to pray together but that they would just start laughing. This space seemed to provide them with a framework to build on those initial efforts."
Over the course of the campaign, it became clear which topics resonated most with the participants. Three conversations to resonate with them the most were those that focused on truthfulness, the power of prayer, and creating personal relationships with God. The idea that truthfulness could mean more than simply not lying stood out to both participants and tutors. They concluded that truthfulness is a tool that assists us in strengthening other virtues such as courage, kindness, and honesty.
As we learned about the power of prayer together, one participant shared that she had not prayed of her own volition since she was a child. A group discussion emerged from her reflections, where all the youth attending described the deep sense of connection they felt when they prayed. In response, the participant said, almost under her breath "I want to feel that too." You could see that something in her had changed over the course of the week; watching her progress was inspiring to witness. This shift in understanding led to her to arise to serve as the host of a devotional gathering at the end of the campaign, where she lovingly encouraged every participant to contribute.
On the topic of creating our own relationships with God, most of the participants in the campaign described the strong religious influences in their lives. Throughout the sessions and in other social contexts, the youth reflected on how it sometimes feels as though their parents don't trust them to create their own independent relationship with God. They recognized the way this feeling in turn could make them act rebellious at times, leading to their neglect of, or disaffection with, certain religious practices, or to praying only when their parents were present. They expressed gratitude for having a space where they felt like they could begin to build a relationship with God on their own terms.
The youth are now participating in planning for the development of various activities in the neighborhood during the early weeks in August. This includes a children's festival where many youth and junior youth will teach the children, and a junior youth camp where some youth will build their capacity as animators.
As our team began this cycle of activity in early June through study, one excerpt from the youth conference materials has remained on our minds throughout the summer:
"Regardless of their social situations, young people aspire for spiritual and intellectual growth and "to make a contribution to the fortunes of humanity". They have many wonderful powers, and channelling them properly is an important concern, for when misdirected or manipulated by others, they can cause much social distress."[1]
[1] Youth Gathering Materials, 2013, The Period of Youth